News
Professor Allen N. Berger, University of South Carolina, has joined the CBFR in Rio as Research Fellow.
Interview with Allen Berger (portuguese)
During his visit to Brazil, Allen N. Berger made comments about the global economics. Check the interview in portuguese below:
FGV/HSG Best Paper in Finance Award 2016
The FGV/HSG Best Paper in Finance Award 2016 has been bestowed upon Philip H. Dybvig, Susan Chenyu Shan and Dragon Yongjun Tang for their paper with the title "Outsourcing Bank Loan Screening: The Economics of Third-Party Loan Guarantees". Dragon Tang presented the paper at the International Conference on Small Business Finance in Rio on December 9, 2016 and received a framed certificate from the CBFR coordinators Lars Norden and Patrick Behr. The award comes with a financial prize of 2,000 U.S. dollars and is gratefully sponsored by Henrique Sergio de Campos Salles Gregori (HSG).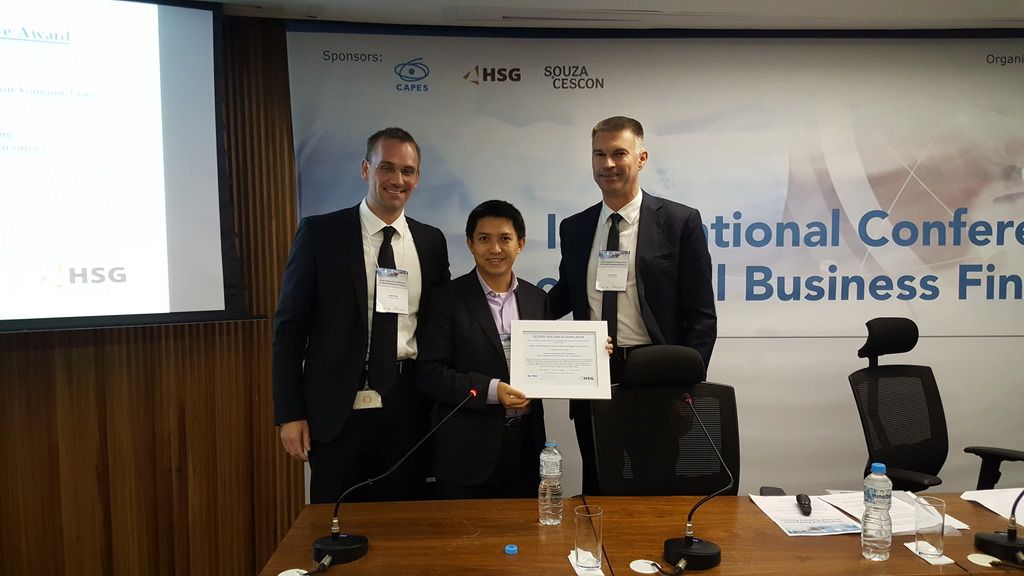 Future of National Development Banks
The CBFR co-coordinators Patrick Behr and Lars Norden participated at the conference "The Future of National Development Banks", which took place at the BNDES headquarters in Rio de Janeiro on September 15-16. The conference was jointly organized by the Initiative for Policy Dialogue (Columbia University), CAF and BNDES.